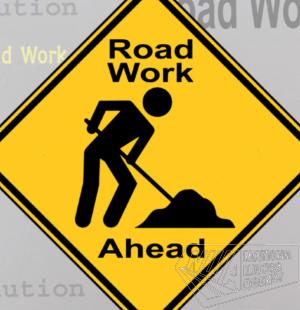 Another phase of traffic changes is to be implemented along the Mandela Highway in St. Andrew, starting this Saturday, October 20, 2018. The change which will last for a minimum of eight (8) weeks will affect westbound traffic (travelling towards Spanish Town). The change will impact the section of the corridor in the vicinity of the Six Miles Overpass.
Manager, Communication and Customer Services at the National Works Agency (NWA), Stephen Shaw says that westbound traffic will be detoured onto a bailey bridge that has been installed in the vicinity of the Overpass. He says that movement along the Mandela, where it intersects Spanish Town Road and Washington Boulevard will be controlled by a newly installed, temporary traffic signal.
Mr. Shaw says that motor vehicles exiting Washington Boulevard will keep to the right to pass through the bailey bridge onto a newly constructed section of roadway then continue onto the Mandela Highway in the vicinity of Tom Cringle Drive. The same will obtain for vehicles exiting Spanish Town Road. Both flows will be regulated by the traffic signals.
He explains that these changes are to facilitate the construction of the last major structure under the Mandela Highway improvement works. The old metal structure over the Duhaney River is to be replaced by a concrete box culvert. The work will be done in two phases in order to all the continous usage of the road. The Mandela Highway is currently being improved at a cost of US $65 million as part of the Major Infrastructure Development Programme (MIDP).
In the meantime, the NWA is advising persons to exercise due care in travelling along the Mandela Highway, especially during the nights, as several of the new street lamps are now non-functional, following the theft of circuit breakers.
The new lamps have been wired to use these critical components that assist in minimising damage due to power surges. Mr. Shaw says having noticed that a number of the lamps were inoperable, a detailed check was done that revealed that the breakers had been stolen.
He says that since the erection of the street lamps, thieves have been preying on the system. Wires were also recently cut and pulled from beneath the road, causing the system to be inoperable. Temporary street lamps have also been stolen along the Mandela Highway.
In the meantime, the Jamaica Public Service Company is now working to have street lamps back in operation. New breakers are now being procured.