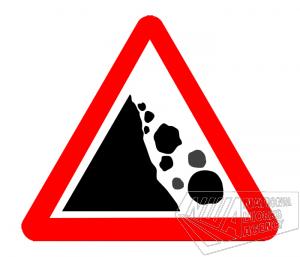 The National Works Agency (NWA) is urging motorists using the roadway from Buff Bay to Balcares, in Portland to exercise extreme caution at Charles Town as there have been reports of rocks falling in the area.
NWA's Communication and Customer Services Manager, Stephen Shaw, says reports are that a bush fire disturbed rocks along the hillside, which now imperils a section of the Charles Town main road. Mr. Shaw explains that a recently-concluded rockfall protection project at the location assisted in containing some of the material and mitigated even greater impact on the roadway.
He is however encouraging motorists to remain alert when traversing the affected section, which is outfitted with the necessary warning signs. Motorists are also to turn down the volume of their car radios, which will allow them to hear earlier any sound related to the movement of material downslope.
In mid-June, works were wrapped on a $13-million dollar project to mitigate rockfall along the stretch. The hillside at Charles Town is however typically unstable and is easily displaced.