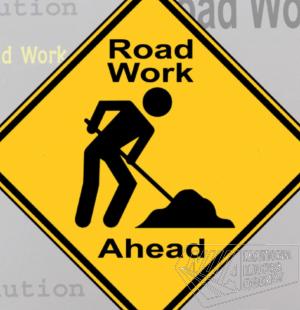 Drainage improvement works planned for the upcoming weekend under the Camp Road project, in St. Andrew will see the section of roadway near the St. Hugh's High School entrance reduced to single lane traffic.
According to the National Works Agency's (NWA) Communication and Customer Services Manager, Stephen Shaw, a storm water pipe culvert will be installed across the extended and existing roadways over Saturday and Sunday. He explains that works in relation to the existing carriageway will start at 6:00 a.m. on Sunday, April 14.
The culvert will be laid across one driving lane at a time and as such, access to the area will not be entirely restricted during the period. However, to avoid delays, the motoring public may choose to use alternative routes for the 12-hour period that the activities are expected to last.
Works began in early March to widen a 600-metre-long section of Camp Road between Tom Redcam Drive and the Parish Gun Court. Drainage improvement is an important component of the US$2.2 million dollar Major Infrastructure Development Programme (MIDP) project.
As part of the works, nearly 700 metres of new or improved drainage features will be put in along both Camp and Arnold Roads. The drainage, road and ancillary works inside the JDF Camp Road facility is scheduled to be completed within the next five months.