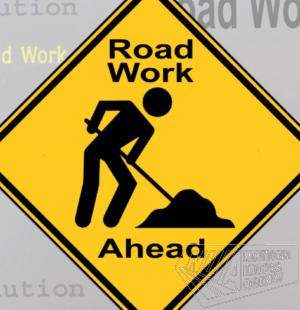 As the contractors push to wrap up pipe-laying works on the Barbican Road Improvement project, some activities are scheduled to be undertaken during the night time this weekend.
Manager, Communication and Customer Services at the National Works Agency (NWA), Stephen Shaw, explains that the installation of sewer and water pipes along Barbican Road is now only focused in a small area between Hibiscus Drive and Russell Heights along the southern side of the roadway.
He says work is planned between the hours of 10 p.m. and 4 a.m. starting Saturday, March 24, to Monday, March 26 in a bid to lay the final 100 meters of the sewer main along the project area.
Mr. Shaw says based on the type of equipment that will be used to execute the works, residents should expect some level of noise to come from the work area. However he assures homeowners that access to their properties will not be impeded as a result of the works as the driving lane closest to the curb will remain clear to allow residents unobstructed access to their homes.
Trenches dug for pipe installation will be backfilled immediately following the completion of works. The laying of a similar length of water pipe is to follow.