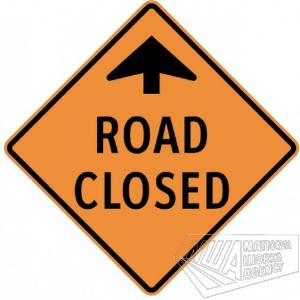 The National Works Agency (NWA) is advising that Main Street in May Pen, Clarendon will be closed this Sunday. The corridor will be closed between Guinep Tree and Brooks Avenue (road leading to the Police Station).
Manager, Communication and Customer Services at the NWA, Stephen Shaw says that the closure is to facilitate much needed improvement work. The section of road is to be repaved. The activities will be undertaken between 8:00 a.m. and 6:00 p.m.
During the period of the closure, vehicular traffic wishing to enter sections of May Pen will be rerouted.
Motorists travelling from the direction of Chapelton are being advised to use Howard Avenue, then onto Glenmuir Road and onto Anderson Drive. Persons travelling from the direction of Toll Gate are being advised to travel along Glenmuir Road, then onto Anderson Drive, Fernleigh Avenue then onto Brooks Avenue. Motorists travelling from the direction of Sandy Bay are advised to use the Bustamante Highway, then onto Glenmuir Road and Anderson Drive.
Mr. Shaw says Sunday's works form part of a $121 million contract to improve the road from Palmers Cross to Guinep Tree. The work forms part of the Major Infrastructure Development Programme (MIDP) and also include significant drainage improvements along the corridor.