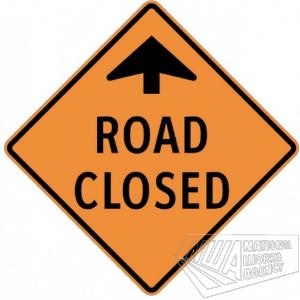 NWA Closes Jones River Bridge
Effective immediately the main road between Ginger Hill and Four Paths in St. Elizabeth is closed. The corridor has been closed by the National Works Agency (NWA), due to a failure in one of the abutments of the Jones River Bridge. The bridge is located just outside of Ginger Hill Square.
The road is a major link to several communities in St. Elizabeth, Westmoreland and St. James, including YS, Washfoot Gully, Orange River and sections of the Pisgah community.
Manager, Communication and Customer Services at the NWA, Stephen Shaw says that the Agency's technical team carried out a routine inspection of the bridge structure and found it to be severely compromised, hence the order for it to be closed.
Resulting from the closure of the bridge, motorists wishing to travel from the direction of St. James towards the YS Falls are being diverted along the main road through the communities of Pisgah, Springfield and Four paths. The reverse will obtain for those motorists wishing to travel to sections of Ginger Hill, St. Elizabeth, Westmoreland and St. James.
Mr. Shaw says that the NWA recognizes that some work will have to be done on the alternative route and is now in the process of putting together an estimate for repairs. When complete, the estimate will be sent to the Ministry of Economic Growth and Job Creation (MEGJC) for funding support.
In the meantime, motorists are being advised to exercise caution in using the corridors.