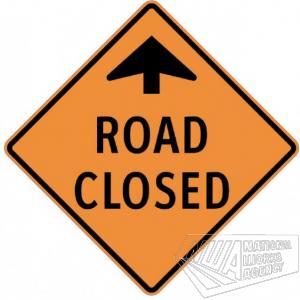 Effective immediately the main road linking Palmers Cross to May Pen, through the community of Paisley, Clarendon is closed. The corridor has been closed by the National Works Agency (NWA), due to a failure in the approach road to the bridge at Paisley.
Manager, Communication and Customer Services at the NWA, Stephen Shaw says that the corridor had been reduced to single lane traffic, but a recent inspection has led to the decision to close the corridor. A hole has developed in the approach which requires that the embankment forming the road be excavated to determine the cause of the problem.
Resulting from the closure of the road, motorists wishing to travel from the direction of Palmers Cross to May Pen are being advised to use the route through Hazard Drive and Trenton Road, which leads into May Pen. The reverse obtains for persons travelling from the direction of May Pen towards Palmer Cross.
Motorists may also use the route from May Pen, through Trenton Road, Hazard Drive, Fairfield Avenue, Paisley into Palmers Cross. The reverse also obtains for persons travelling from Palmers Cross.
Motorists are being advised to obey the posted warning and detour signs and not to attempt to use the closed section of road, under any circumstances, as this could lead to serious injuries or death.