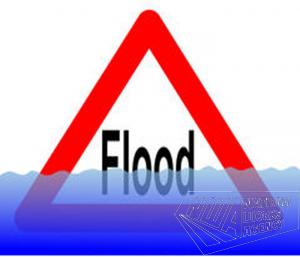 The National Works Agency (NWA) is reporting that it is responding to more than 30 incidents relating to rains associated with Tropical Cyclone Number 22. The Agency has had to be dealing with issues such as fallen rocks, landslides, flooding, scoured surfaces and breakaways.
Manager Communication and Customer Services at the NWA, Stephen Shaw says that the bulk of the reported incidents were in the parishes of St. Andrew, St. Catherine, Portland and St. Thomas.
Among the roads in St. Andrew that remain impassable are the corridors from Cooperage to Guava Ridge, Papine to Redlight and the Chesterfield Road. Mr. Shaw says that the Chesterfield Road, near Seaview Gardens was closed this afternoon, as it posed serious dangers to motorists, due to a scoured out excavated area.
Landslides are impacting the roads from Cooperage to Guava Ridge and Papine to Redlight.
In St. Thomas, the main road from Bethel to Richmond Vale  is now impassable. This corridor, which was previously reduced to single lane traffic, suffered further erosion rendering it impassable. Landslides are also blocking the main road from Bowden to Old Pera Road, while falling trees are blocking the main road from Port Morant to Pleasant Hill.
In Portland, the NWA team has reopened the main road from Fellowship to Berrydale. The main roads from Port Antonio to Nunsuch, Wakefield to Hardwar Gap and Hectors River to Muirton remain impassable.
Mr. Shaw says that the NWA was making progress with roads in St. Catherine and that work was underway to reopen the main roads from Zion Hill Bridge to Parks Road and Bartons to Ginger Ridge, which are being impacted by landslides. The Old Harbour to Bartons road is also impassable as the water in the Big Pond has overflowed onto the road.
Mr. Shaw says that the efforts of the NWA to reopen some of the affected corridors are being stymied by the continuous rainfall. He says that the safety of the work crews in some areas must be assured as they seek to have access regained in some communities.