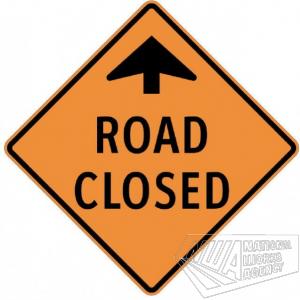 The National Works Agency (NWA) is advising that a section of the main road from Black River, St. Elizabeth to Scotts Cove, Westmoreland will be closed to vehicular traffic for two days. The closure is to take effect tomorrow, Thursday, August 29.
The closure will occur in the vicinity of the Quarry entrance at Hodges Aggregates and Powder Limited and is being done in order to facilitate the laying of pipes by the National Water Commission (NWC), as well as the replacement of a damaged storm water pipe.
Community Relations Officer of the southern region at the NWA, Howard Hendriks, explains that the work will include excavation of the roadway, removal of the damaged storm water drain, installation of a HDPE pipe and Asphaltic Concrete works.
During the period of the closure, motorists are advised to use the following route. Travelling from the direction of the Westmoreland/St. Elizabeth border towards Black River, motorists are advised to keep left at the Sandy Ground Round-a-bout, then through the community of Speculation, make a right turn through the Hodges community, then onto High Street Black River. The opposite obtains when heading westerly from Black River.
The planned closure and rehabilitation of the corridor will impact persons from communities such as White House, Bluefields, and Savanna – la – mar, Westmoreland, as well as the communities of Crawford, Hodges and Black River, St. Elizabeth.
Motorists are being reminded to obey the instructions of the flagmen and posted warning signs along the corridor during the period of the works.