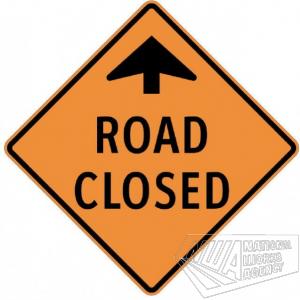 The National Works Agency (NWA) is advising that sections of the Withorn to Darliston corridor, in Westmoreland, will be temporarily closed to vehicular traffic on Sunday, September 17, 2023, between the hours of 9:00 a.m. and 5:00 p.m.  The roadway will be closed in the vicinity of the IGL Outlet in Caledonia and also at the Cairn Curran community.
Community Relations Officer at the NWA's Western Region, Janel Ricketts, explains that the roadway is being closed to facilitate the installation of culverts along the targeted sections of the roadway. Ms. Ricketts says the works form part of a $249 million dollar road rehabilitation project which involves significant drainage improvement, the reshaping and asphalting of sections of the roadway, and the construction of retaining and parapet walls. 
During the period of closure, motorists traveling from the direction of Darliston,  towards Savanna La Mar may travel via Cornwall Mountain and Mackfield. The reverse applies for motorists traveling from the direction of Savanna la Mar, towards Darliston. 
Motorists are being reminded to obey the posted warning signs and the instructions of flag persons.