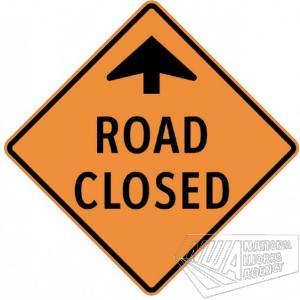 The Rock Bridge, located just outside the Trelawny capital, Falmouth, is to be closed to motorists. The National Works Agency (NWA) will close the bridge at midnight tonight.
Community Relations Officer at the NWA's Western Region, Janel Ricketts, says that the Agency has taken the decision to close the bridge in the interest of public safety.  She explains that a recent inspection of the structure has determined that key components are worn and the bridge is severely compromised, placing motorists at risk. The century-old steel structure was previously closed for critical repairs, however the age of the Bridge has rendered further maintenance works unfeasible.
Until a new bridge is designed and constructed at the site, the NWA has established alternative routes to enter and leave the town of Falmouth. Ms. Ricketts says that motorists travelling from the direction of Falmouth, towards Martha Brae, may use Tharpe Street and Market Street. Motorists wishing to enter the town of Falmouth from the direction of Duncans are advised to travel via the Martha Brae main road, which takes motorists onto Market Street in the town.
Motorists are being advised to obey the posted warning and detour signs.