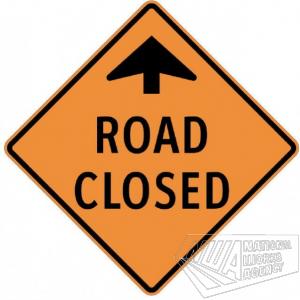 The National Works Agency (NWA) will be closing a section of Hagley Park Road later today (Wednesday, March 13) in order to install sewer lines.
The works will be carried out between Gretna Green Avenue and Waltham Park Road, and as such the area will be closed to vehicular traffic. The restriction, which is scheduled to commence at 5:00 p.m., will remain in effect until 7:00 a.m. on Friday, March 15.
Manager of Communication and Customer Services at the NWA, Stephen Shaw, explains that activities to be undertaken along the area involve the installation of lateral sewer pipes across the roadway. He says as such the road surface has to be excavated in order to undertake the works.
During the period of closure, the NWA is advising motorists travelling towards Three Miles to turn left onto Waltham Park Road, right onto Gretna Green Avenue and then cross Hagley Park Road to get onto Mahoe Drive. The reverse obtains for motorists travelling in the opposite direction.
The NWA is urging all road users to continue to exercise due caution when travelling within the construction zone and to obey the instructions of flag persons and posted warning signs.
The installation of a new central sewer disposal system involving the placement of 6000 meters of sewer lines is one of the primary components of the Hagley Park Road Improvement Project which is valued at US$57 – million.