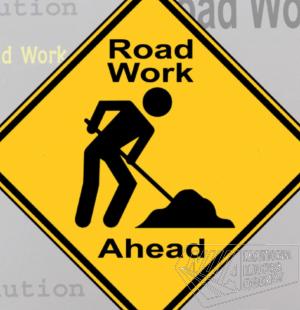 Effective tomorrow, June 27, 2020 the southbound lane of Hagley Park Road, between Budget Supplies and the National Commercial Bank (NCB) will be closed to vehicular traffic. The closure will commence at 7:00 a.m. and is scheduled to last for three (3) days, with the reopening scheduled for 6:00 a.m. Tuesday, June 30, 2020.
Manager of Communication and Customer Services at the National Works Agency (NWA), Stephen Shaw says that the closure is to facilitate the construction of a grated U-drain in the vicinity of NCB.  He says the new drain is intended to intercept storm water run-off from upper catchment areas such as the Hagley Park Road / Waltham Park Road intersection diverting the water beneath the roadway.
During the period of closure, motorists travelling towards Marcus Garvey Drive will continue to use the overpass bridge, while motorists with destinations on Spanish Town Road will use alternative routes. For motorists heading towards Spanish Town Road East (Downtown Kingston), they can turn left onto Waltham Park Road and continue to Spanish Town Road. Motorists travelling towards Spanish Town Road West can turn right at Waltham Park Road and use Bay Farm Road and Penwood Road to access Spanish Town Road.
The NWA is advising motorists to exercise caution while using the roadway during the period of closure and to obey the instructions of flag persons and posted warning signs.