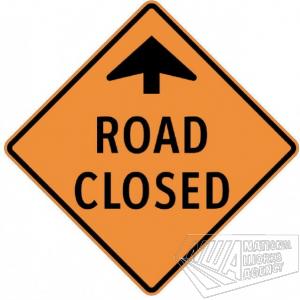 The Waltham Park Road/Hagley Park Road intersection will be closed tomorrow Saturday, February 9 to facilitate the continuation of pipe-laying works under the Hagley Park Road Improvement project. Motorists are being advised that, during the closure, access to the intersection will be restricted from all approaches.
The National Works Agency's (NWA) Communication and Customer Services Manager, Stephen Shaw explains that the weekend's works involve the connection of three separate water pipelines across the intersection, over a distance of 200 meters.
Mr. Shaw says the closure will be effected at 9 p.m. tomorrow (Saturday, February 9) and the intersection will be reopened early Monday, February 11 to accommodate morning peak traffic.
Traffic will be redirected onto other roadways, while access through the intersection is restricted. Motorists travelling from Three Miles to Half-Way-Tree will use Gretna Green Avenue, Waltham Park Road and East Road to get onto Hagley Park Road via either Omara Road, Carpenter Road or Elspeth Avenue.  The reverse obtains for motorists travelling in the opposite direction.
Motorists travelling along Waltham Park Road from the direction of Chisholm Avenue towards Bay Farm Road should use East Road, Elspeth Avenue, Keesing Avenue and Elm Crescent to get back onto Waltham Park Road in the vicinity of the Bay Farm Road intersection. The reverse obtains for motorists travelling in the opposite direction.
The potable water supply improvement component of the Hagley Park Road construction project is 71% complete to date. A total of 7000 meters of 50-millimeter, 150-millimeter and 300-millimeter water pipes are being installed along the length of the project to improve the delivery of domestic water to NWC customers in the area.